Press
11.05.2017, Pokaa
J'ai testé Foodora, le nouveau service de livraison de repas strasbourgeois
---
04.2017, jds.fr
foodora dèbarque à Strasbourg
---
20.04.2017, nouvelleaquitaine.sortir.eu
1 ère édition de Wonderfood by foodora à Bordeaux le samedi 22 avril 2017 aux vivres de l'art
---
27.03.2017, Grazia
Idées de sorties: ques faire à Paris du 23 mars au 1er avril 2017?
---
01.02.2017, Be
En couple ou célibataire, foodora gère ta Saint Valentin
---
31.01.2017, BIBA
Foodora lance une offre spéciale pour la Saint-Valentin
---
04.01.2017, LE FIGARO.fr
Épiphanie 2017: les plus belles galettes des rois pâtissiers
---
22.12.2016, WADMAG
foodora helps you out with xmas dinner
---
30.11.2016, L'EXPRESS
Guide des sites de livraison de repas
---
12.10.2016, CBNews
Foodora s'affiche à Paris, Lyon et Bordeaux
---
27.08.2016, Le Figaro
Foodora mise sur la solidarité avec les Restos du cœur
---
23.06.2016, Elle
Livraison de repas : ce soir, on ne cuisine pas !
---
23.06.2016, Frenchweb.fr
Foodora va passer au plat de résistance en France…
---
10.06.2016, BMFTV
Comment Foodora compte-t-elle remporter le match de la livraison de repas à domicile ?
---
18.05.2016, Marie France
Les Bols de Jean débarquent au bureau à vélo !
---
11.05.2016, meltyFood
Pique-nique : Foodora vous livre le meilleur des restos parisiens
---
19.02.2016, Bloomberg
Delivery Hero's foodora expands in Europe
---
06.01.2016, Les Echos
Les start-up de la food tech
---
27.11.2015, Le Figaro
Les meilleurs livraisons de plats à domicile
---
27.10.2015, Grazia
L'infographie du jour : quels sont les plats les plus commandés en Europe ?
---
16.10.2015, France Bleu
De plus en plus de repas livrés à domicile et ce n'est qu'un début
---
07.10.2015, Aderly
foodora livre maintenant à Lyon !
---
Contact
For all other press related inquiries please contact: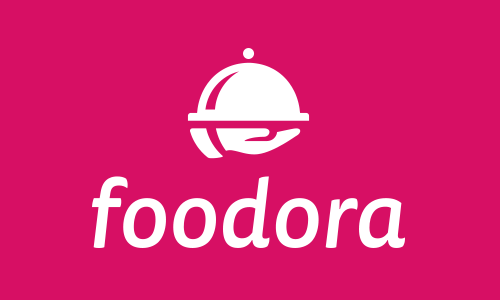 Press contact
[email protected]
Download